4 Ways Multani Mitti Clay Face Mask Will Help You Have Better Skin This Summer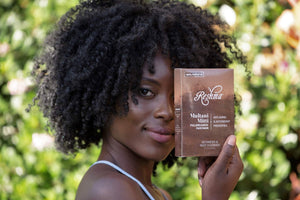 Summer heat waves can leave our skin oily, congested and dull, screaming for a refreshing treatment.

Reshma Beauty® Multani Mitti is a natural clay extracted directly from the earth in India, used by generations of women to prolong the youth and brightness of their skin. Its many beneficial properties make it a perfect face mask for the summer - here are some of them.
 
#1 Multani Mitti is Highly absorbent
It will soak up the excess oils and toxins from your skin and unclog your pores, allowing your skin to breathe and regenerate, and keeping it feeling more toned and rejuvenated. 
#2 It helps lighten blemishes
If you tend to suffer from sun spots and acne scars – Multani Mitti will help lighten the dark spots, bringing out your pure, glowing skin. 
#3 Multani Mitti has powerful anti-microbial properties
It will not only outwardly cleanse your skin, but help purify it deeply from the pores, becoming a more effective and long-lasting solution to acne and other skin issues. 
#4 It is a Gentle Exfoliator
It will help smooth and even out the tone of your skin by gently removing dead skin cells and impurities. 
HOW TO USE:

Multani Mitti comes in dry clay form. To use it, mix 2-3 tablespoons with a moisturizing ingredient that suits your skin type.
For oily to normal skin, mix with Reshma Beauty® Rose Water Toner to help restore the pH balance of your skin and add cooling properties for the hot summer days. For dry skin, mix with a heavy cream or unsweetened plain yogurt to help replenish the moisture your skin is craving for.
Let the mask sit on your face until dry, about 7-10 minutes. Wash off with water and follow up with Rosemary Moisturizing Soap bar for a finishing smoothing touch and toning benefits.
Enjoy your radiant, toned and refreshed skin!
---