Reshma's Holiday Gifting Guide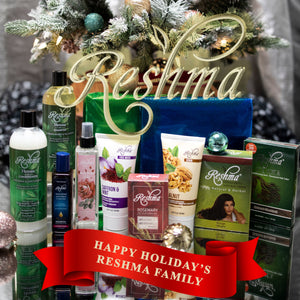 We have officially reached the peak of the holiday season! With Diwali having passed at the beginning of November, Thanksgiving has just concluded, and Hanukkah, Christmas, Kwanzaa, the Solar and Lunar New Years, and  many other celebrations around the world are quickly approaching.
The 2021 year has felt like a surreal blur, that's for sure. So, how are you going to rejoice and be present with your loved ones this holiday season? We have a few fun ideas for thoughtful gifts for the whole family. Whether it is Mom, Dad, a sibling, grandparent, or your lovable Great Aunt Bobbi who is visiting this year, they will all find a treat in these gifts, which can be used to celebrate solo self-care or an event everyone can take part in.
Let's share in the care!
Mama
Dad
Siblings  
Grandparents
Surprise Relatives
__
As you come together with those you love whom you call family, remember to be especially present this year. Take in every moment you get to share. As always: stay safe, stay healthy, and stay beautiful.
Happy Holidays, Reshma Family!
Love, Reshma ❤️
---