4 Reasons Why Rose Is Important For Your Skin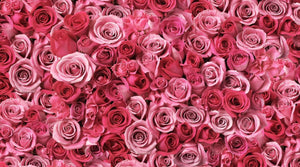 POWER OF ROSES
Rose: One Ingredient Multiple Benefits
Do you feel like your skin lacks softness and natural glow? If yes, then it is time to replace you beauty products with nature's magical potions that brings your skin back to life. Get your hands on Rose, the most popular beauty ingredient that has been used as a part of everyone's skincare routine for ages. Even Cleopatra, the legendary beauty queen, used Rose Water as one of the main ingredients in her beauty care regimen.
Know the benefits of rose in skincare
Apart from its excellent skin benefits, the rose is also highly versatile, making it an even more popular choice for beauty. No matter if your skin is dry, oily, or a combination, it suits every skin type. Here are some ways Rose may benefit your skin.
Rose Is A Powerhouse Of Antioxidants
Antioxidants in Rose prevent cell damage and help in regenerating skin tissues. They also neutralize free radicals, providing benefits to the skin as well.
Rose Is A Healing Hydrator
While the rose is excellent for all skin types, it is incredibly effective for dry skin. It contains moisturizing properties to soothe itchiness. Using skin care products with essential oils of Rose is a perfect way to moisturize your skin. They not only protect the skin from moisture loss but also keep the moisture barrier very strong. Even for the other skin types, the hydration provided by Roses is very beneficial as it can balance the moisture level in your skin.
Rose Is A Redness Soother
Your skin goes through a lot and this can lead to inflammation. Rose oil has anti-inflammatory properties that nip redness in the bud, thereby soothing your skin. Rose oil's ability to quell irritation also makes it a go-to product for those with inflammatory skin conditions like rosacea and eczema.
Rose Is A Oil Balancer
As we all know, Rose water effectively helps in balancing out moisture. This means it can also control excess oil production. Since Rose is intensely hydrating, it helps in increasing the water content in our skin while balancing the oil levels. The abundance of astringent properties helps in lifting up dirt and oil from the skin while maintaining its natural pH balance
Say Hello to Petal-Soft Skin and Goodbye Dry Skin
---