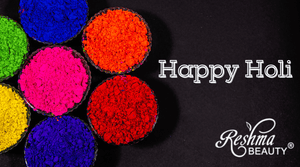 Holi, A joyful & colorful festival
The vibrancy of colors is something that brings a lot of positivity into our lives and Holi being the festival of colors is a day worth rejoicing. Holi is a famous Hindu festival that is celebrated in every part of India with utmost joy and enthusiasm. The ritual starts by lighting up the bonfire one day before the day of Holi and this process symbolizes the triumph of good over bad. On the day of Holi, people play with colors with their friends and families.
The Holi festival is celebrated across the whole of India with different traditions in each region. Generally, the celebration of Holi in North India, in the Golden Triangle of Delhi, Agra, and Jaipur, is more vivid than in the Southern part of India, which focuses on religion and temple rituals.
The Holi celebration is witnessed in every nook of these cities. In Delhi, on the morning of the festival, people usher in a huge carnival; young and old people, men and women, go out to the streets and smear colored powders and water at each other while singing and dancing, saying Holi hai (It is Holi). The best region to celebrate Holi is in the residential neighborhoods in South Delhi. The Holi Cow Festival, known as Holi Moo Festival, is a popular modern-day Holi celebration. It is a carnival of non-toxic colors, street food, thandai (a yogurt drink with spices), dance, and music.
It would not be an exaggeration if one says that FUN is the other name of this festival of colors called Holi. For, the very motive of celebrating the festival is to have fun. There are no prayers for this day and no sermons are said. The only norm that is followed is, "follow no norms and have as much fun as you want".
The festival is celebrated at a time when people are generally feeling laid back and lazy as the weather is neither too hot nor too cold. This makes it an appropriate time to have a little fun and frolic. Holi gives them a chance to do so and people make the best out of this opportunity.
Spread the colors of love, joy & happiness on this occasion of Holi!
---