What Does 100% Natural Henna Really Mean?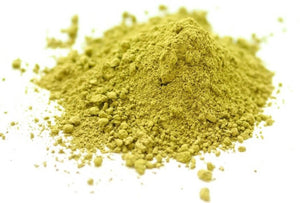 Have you ever read the list of ingredients in various products and wondered what something really meant? I know I have run across this scenario several times, so I have set out to answer what it really means when an ingredient is listed as a 100% natural.
Here at Reshma Beauty® when we say something contains 100% natural henna, we mean just that.
Henna is a naturally grown product that can be found in various regions. All it takes for henna to successfully grow is a climate that has intense heat and extreme dryness, in fact, the drier the climate the better. Henna leaves contain a natural dye that is carefully extracted through a drying process. Twice a year, after the heavy monsoon rains, henna leaves are picked with extreme care, so as not to damage the leaves or the dye found within. The leaves are then dried and ground into a fine powder to preserve the dye inside the leaves. All henna used in Reshma Beauty® products is imported directly from the northwest region of India.
Henna has been a part of the Indian culture for hundreds of years. It has long been used as a paste to decorate the palms of the hands and the heels of the feet for very special occasions. One of the most special occasions where henna powder is mixed with water to form a paste is weddings. The henna paste is used in a marriage ritual to decorate the bride, mainly her palms and legs. Tradition states that the darker the henna on the bride appears the more intensely her husband will love her.
Henna works as a natural hair color thanks to the hennotannic acid, the natural coloring agent found in henna leaves. Our Reshma Beauty® Classic Henna Hair Color Collection line uses 100% natural henna, which means no ammonia, peroxide, or other harmful chemicals are added to these products. Leaving out these harmful chemicals ensures there are no adverse chemical reactions with you or your hair. The henna powder found in our hair coloring products will condition your hair by bonding with your hair shaft to help strengthen it from the roots down.
The seeds and bark of the plant are used in cultures that practice Ayurvedic and Unani medicine. The pink and white flowers are carefully picked so the oils located in the flowers can be extracted for medicinal and beauty purposes. In terms of medicinal uses henna can be used to treat a variety of conditions because of its antibacterial and antifungal properties, as well as its ability to be used as an astringent and a sedative. The oils from the flowers are often used to treat muscle pains, seeds help regulate a woman's menstrual cycle, bark is used to treat jaundice and other liver conditions, while the oil is used to heal bruises, induce sleep, and relieve headaches.
Some of the most common uses for henna include:
Skin cleanser
Hair conditioner
Hair color
Temporary tattoos
Body/hand decorations
Skin care products
Homeopathic remedies
---