The Magic of Deep Conditioning Your Hair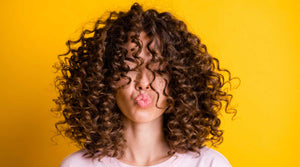 In a post-covid world, many of us are experiencing a sense of brain fog and that is an uncomfortable feeling of being spaced out, confused, lost, and tired. Something as small as picking the right avocado at the grocery store seems like a chore. We are looking for ways to autopilot our decisions especially when it comes to things like the clothes we wear, the food we eat or the products we use. By doing so, we can preserve our mental energy for work, productivity, family and self-care.
To make your life easier and your decision making simpler, go for products that have an all-in-one effect, like the Reshma Beauty® Deep Conditioning Hair Mask. Whether your hair is straight, coily, curly, wavy or thin and fine – the Reshma Beauty® Deep Conditioning Hair Mask can be used for all hair types, as a rinse out conditioner or a hair mask. Infused with Grapeseed Oil, Argan Oil, Avocado Oil, Coconut Oil, Collagen and Provitamin B5 – our deep conditioning hair mask moisturizes and plumps the hair strands without weighing them down or making them oily or sticky.
I am sure many of us have spent countless hours, money and energy looking for a hair product that not only adds moisture to our hair, detangles it and makes it soft and smooth, but also adds volume and shine, and is safe for color treated hair. It sounds like a rare find but the Reshma Beauty® Deep Conditioning Hair Mask does have all those benefits. In addition to all that, if your hair has endured any damage or hair loss and thinning from covid stress – our hair mask will help repair and revive your hair's quality back to its optimal health and shine. The natural ingredients of this hair mask are rich in restorative and healing properties.
Try it out and save your energy and your hair from any further stress induced damage. A lot of things in life can be tangled but hair does not need to be one of them.
---