Trending Hair Colors For The Summer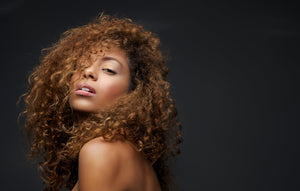 Summer is just around the corner and you want to look more radiant than ever! Perfect timing to switch up your hair!
And what better way to do it than with our 30 minute Henna hair color. Henna is a natural alternative to hair dye that won't penetrate the hair shaft or strip it of its color – rather, it gently coats your hair, forming a protective layer and providing conditioning benefits.
For those of you who are worried that henna only comes in a few colors, worry no more.
Reshma Beauty®
has a selection of 9 vibrant colors of
30 Minute Henna
.
Here are our top 5 color picks for the summer.
BURGUNDY

This color is a mixture of marsala color and a very intense and dark wine. It's the perfect color for you to stand out since it projects elegance. It is a good choice among brunettes, because it harmonizes with dark skin. For those who have light skin, burgundy is also a good option since it creates a high contrast. Henna hair color not only conditions your hair as it is coloring it, but it also protects it from the environment.
HIGHLIGHTS
This is the 100% Natural Henna product, which will give the traditional henna-red color to blondes, and on dark hair will show up as highlight hues.
Reshma Beauty® Natural Highlights goes perfectly with this fun weather, as it projects friendliness, tranquility, happiness and optimism.
With Reshma Beauty® products, henna coats the hair with color. Coating the hair allows for more even coverage, as well as better coverage towards the roots. Since it doesn't reach the cortex, your hair is not stripped of moisture and is not prone to breakage.
VIOLET
Violet is a relaxing and subtle color with a great spiritual strength and a special sensibility.
You can add accessories easily because despite the intensity, it goes with many other colors. It also gives you sensuality and vividness.
The henna powder found in our hair coloring products will condition your hair by bonding with your hair shaft to help strengthen it from the roots down.
CHESTNUT
In addition to being a very versatile tone, it looks amazing with all skin tones and all hair textures. It denotes impulse, vitality of conquest and strength and it is also associated with stability, nature and serenity.
With henna hair color there are no chemicals, so it is safe to use as frequently as you need it.
LIGHT BROWN
This tone gives you a good vibe, always pushing forward, towards the new, the modern. It also projects simplicity and balance. Light brown is a great color for this season and for you to shine under the sun at the beach or by the pool.
The medicinal properties of henna help manage scalp and skin issues, including dandruff and mild irritations, making it a healthy alternative.
In addition to the coloring and conditioning benefits of henna, another great thing about henna hair dye is that it can be used by anybody. Reshma Beauty® 30 Minute Henna Hair Color Collection is made from 100% natural henna that can color your hair in 30 minutes all while conditioning your hair and making it stronger.
If you are ready to experience the benefits of henna, visit the www.ReshmaBeauty.com online store to get your preferable color and become that daring person you always wanted to be.
---